Cuts through grime and pollution to leave skin soft and moisturized with conditioning botanical extracts.
Best for normal to oily skin types.
pH level 8.5
Scent : Rose fragrance
Color : White (Free of Chemical Coloring)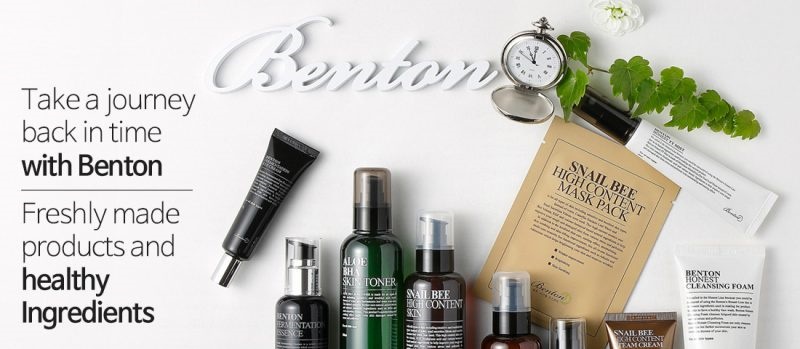 WHY BENTON
Looking for solutions to their own skin problems, brothers JangWon and ChaeWon Lee established cult favorite brand Benton in 2011.
The brand's name is a contraction of the main character's name from the film "The Curious Case of Benjamin Button," which tells the story of a man who is aging backward.
The brand relies heavily on natural ingredients to encourage and restore skin to its original healthy state, and keep it looking young all the time. Among its all-time bestsellers are Snail Bee High Content Essence, Aloe BHA Skin Toner and the Aloe Propolis Soothing Gel. All Benton products are 100% made in Korea and are not tested on animals, earning them a Cruelty-Free Certification and the "Beauty Without Bunnies" logo from PETA (People for the Ethical Treatment of Animals).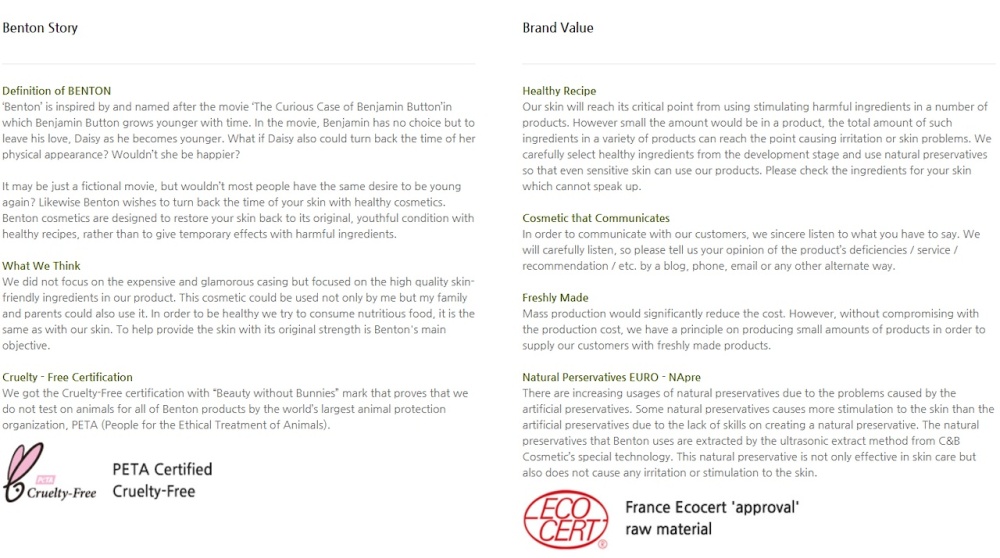 Honest Cleansing Foam 150g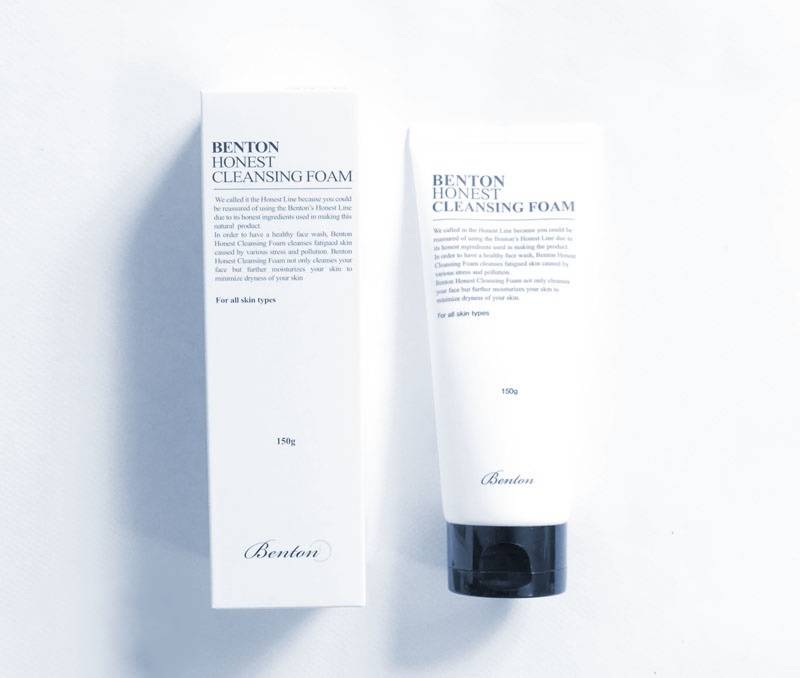 This facial cleanser begins as a rich cream, but transforms into a luxurious foam by lathering with water.

It cuts through grime and pollution to leave skin soft and moisturized with conditioning botanical extracts.
Best for normal to oily skin types.
This product has a pH level of 8.5
5.07 oz / 150ml
Bottle type : Plastic tube
pH : Slightly Alkaline pH
Viscosity : Cream-type
Scent : Rose fragrance
Color : White (Free of Chemical Coloring)
Expiration Date : 24 months from manufacture date
PAO (Product After Opening) : 6 months