For all types of skin including sensitive and troubled skin.
Improve rough skin
Containing Niacinamide and Adenosine, this multifunctional lotion helps achieve a bright and smooth complexion, while moisturizing and soothing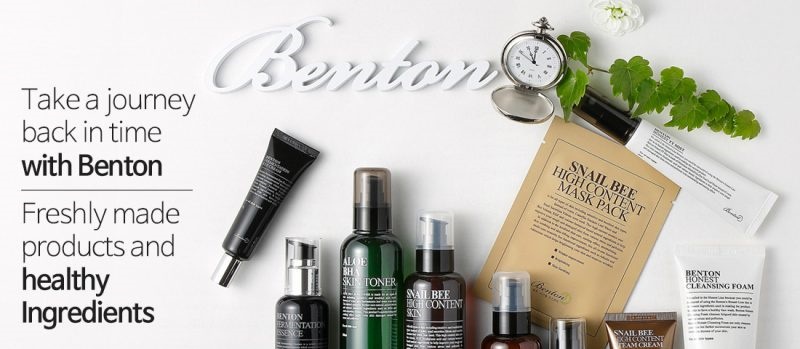 WHY BENTON
Looking for solutions to their own skin problems, brothers JangWon and ChaeWon Lee established cult favorite brand Benton in 2011.
The brand's name is a contraction of the main character's name from the film "The Curious Case of Benjamin Button," which tells the story of a man who is aging backward.
The brand relies heavily on natural ingredients to encourage and restore skin to its original healthy state, and keep it looking young all the time. Among its all-time bestsellers are Snail Bee High Content Essence, Aloe BHA Skin Toner and the Aloe Propolis Soothing Gel. All Benton products are 100% made in Korea and are not tested on animals, earning them a Cruelty-Free Certification and the "Beauty Without Bunnies" logo from PETA (People for the Ethical Treatment of Animals).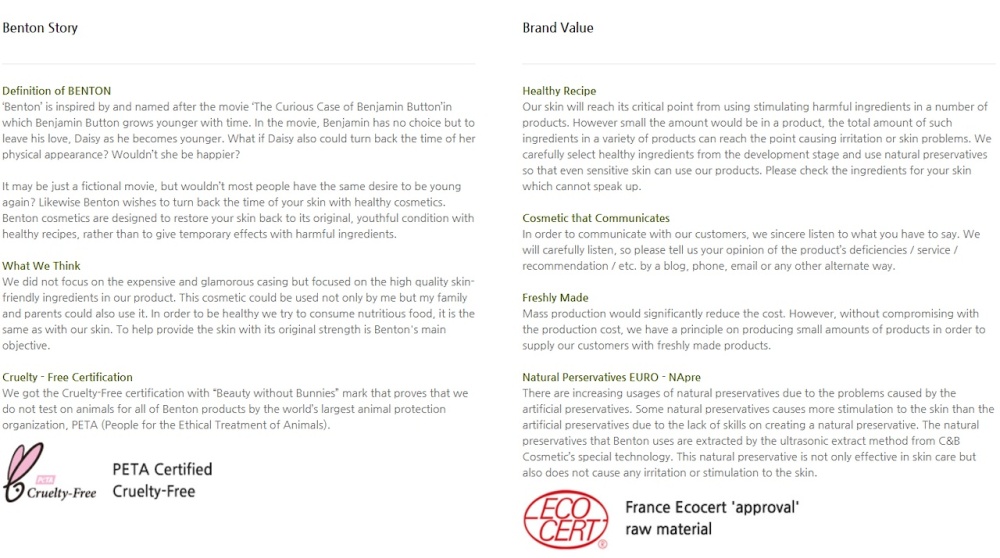 Snail Bee High Content Lotion 120ml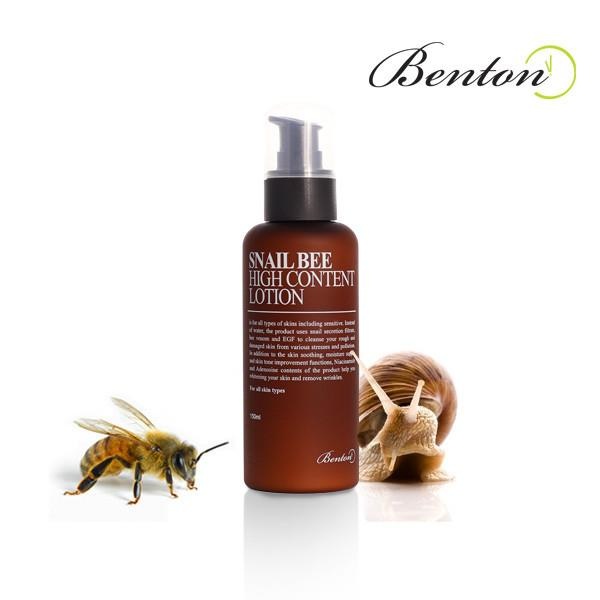 SNAIL BEE HIGH CONTENT LOTION is for all types of skin including sensitive and troubled skin. 
Snail Secretion Filtrate,  Bee Venom, sh-Oligopeptide-1, Hyaluronic Acid and various botanical extracts are further added to improve rough skin.
Containing Niacinamide and Adenosine, this multifunctional lotion helps achieve a bright and smooth complexion, while moisturising and soothing.