Clarins Stretch Mark Control Cream 200ml
Clarins Stretch mark control cream is a body cream that encourages the reduction of stretch marks caused by pregnancy, puberty or weight fluctuation.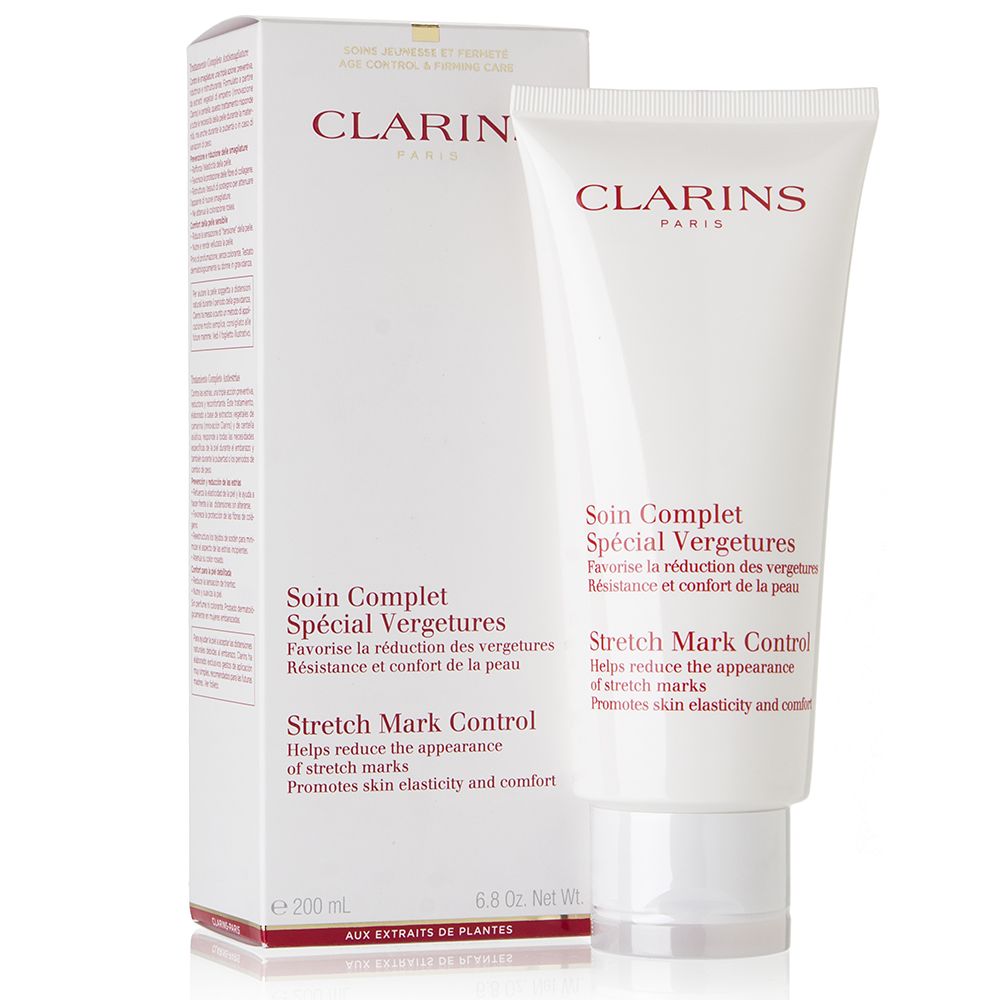 Clarins' exclusive Crowberry extract in this Stretch Mark cream helps to prevent stretch marks caused by pregnancy, puberty or weight fluctuation. Crowberry enhances the production of collagen fibres to boost skin's elasticity and resistance to future stretch marks.
This stretch mark control cream ensures skin is tighter, clearer and smoother. Skin will remain flawless despite the high risk of stretching which may scare you. You may consider reaching out for the stretch mark control cream for prevention.
Moisturising agents in the cream soothe dry patches and nurture the body, creating smoother, more resistant and elastic skin on targeted areas in weeks only. An important part of your body care routine during those sensitive periods in your life. Fragrance-free stretch mark cream.
Benefits of Clarins Stretch Mark Control Cream:
Prevents and diminishes stretch marks:
Boosts skin elasticity.
Promotes the protection of collagen fibres.
Rebuilds the connective tissue to diminish the appearance of emerging stretch marks.
Fades the uneven skin tone caused by stretch marks
Comforts fragile skin:
Alleviates pulled skin.
Replenishes the skin to leave it velvety soft.