Clarins Toning Lotion with Camomile (200ml)

Alcohol-Free
For Normal/ Dry Skin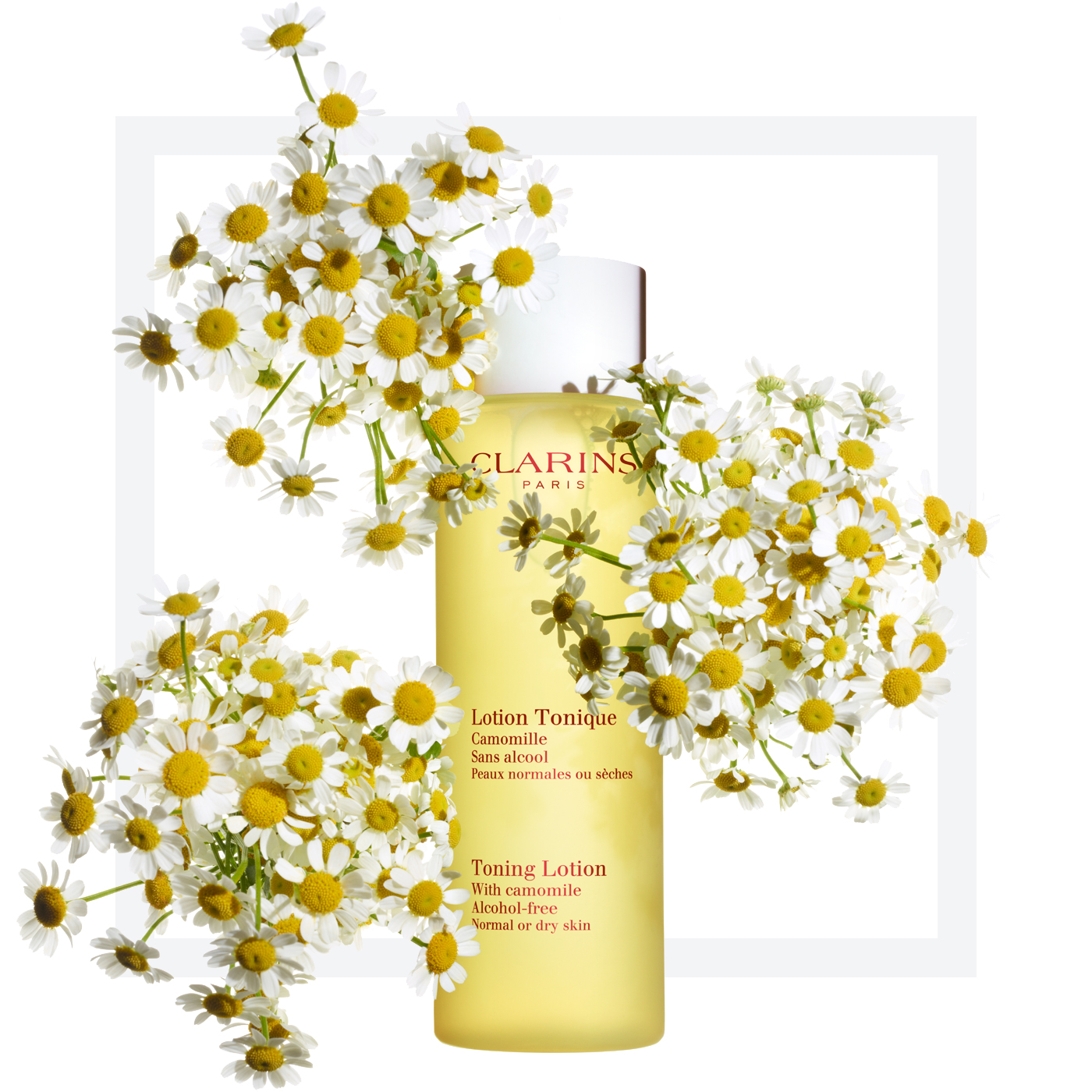 Soothes, softens and smoothes the skin
Clarins Toning Lotion With Camomile is an effective soothing lotion that removes every last trace of cleanser, leaving dry or normal skin with a brighter complexion and promotes clear, radiant-looking clean skin. There's no alcohol, so it won't leave skin dry; instead, skin feels refreshed. The formula contains vitamins A, B and E which improve the skin's overall qualities.
Other ingredients include camomile which soothes, softens and relaxes and linden extracts that acts as an emollient and anti-free radical, and is soothing and calming. With regular use, the skin is left supple, soft, clear and fresh, with just the right amount of moisture.

How to Apply:

1. Apply after cleansing
2. Soak two cotton pads with Toning Lotion and smooth over the face and neck.
1) Stimulates and refreshes
– Sunflower seed oil has been linked to stimulating skin cell repair and retinoids stimulate collagen and elastin production.
2) Softens, smoothens and soothes

– Camomile, sunflower seed oil and vitamin B have all been linked to improving the skin's moisture levels, leaving it softer.
– Retinoids have been shown to reduce the appearance of facial wrinkles, leaving the skin looking smoother.
– Camomile contains bisabolol, which prevents the production of inflammatory molecules, soothing inflamed patches of skin.