Clarins Toning Lotion with Iris 200ml/400ml
(Combination/ Oily Skin)
Clarins Toning Lotion with Iris is a cleansing toner specially formulated with purifying Iris and Sage extracts for oil and combination skin types.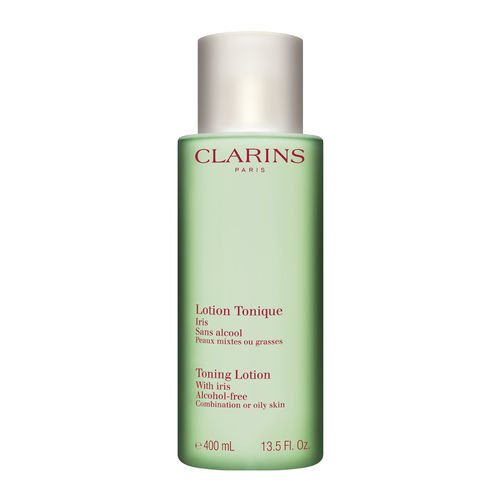 The Iris helps to fight against wrinkles, dryness and skin slackening, whils the Sage extract has anti-inflammatory effects which helps soothe the skin. Being alcohol-free, this toning lotion has no stinging sensation, is gentle on the skin and does not leave the skin feeling greasy. 
The toning lotion helps to purify and hydrate the skin, tighten pores and refine texture, while normalizing surface oils, promoting a matte finish. The lotion also helps skin retain its protective barrier.
Available in 200ml and 400ml sizes.