More Sparkling, more confident beauty
It's all yours with LANEIGE

Ready to experience sparkling beauty with LANEIGE?
With dedication and expertise in moisture research,
LANEIGE has discovered the secrets of sparkling beauty from water
and completed the water recipe for individual skin types.
Developed to address the different skin concerns of women losing their vitality
due to stress and hazardous environment,
LANEIGE water will be a solution that awakens your skin's potentials.

Now, LANEIGE is here for your sparkling beauty and confident charm.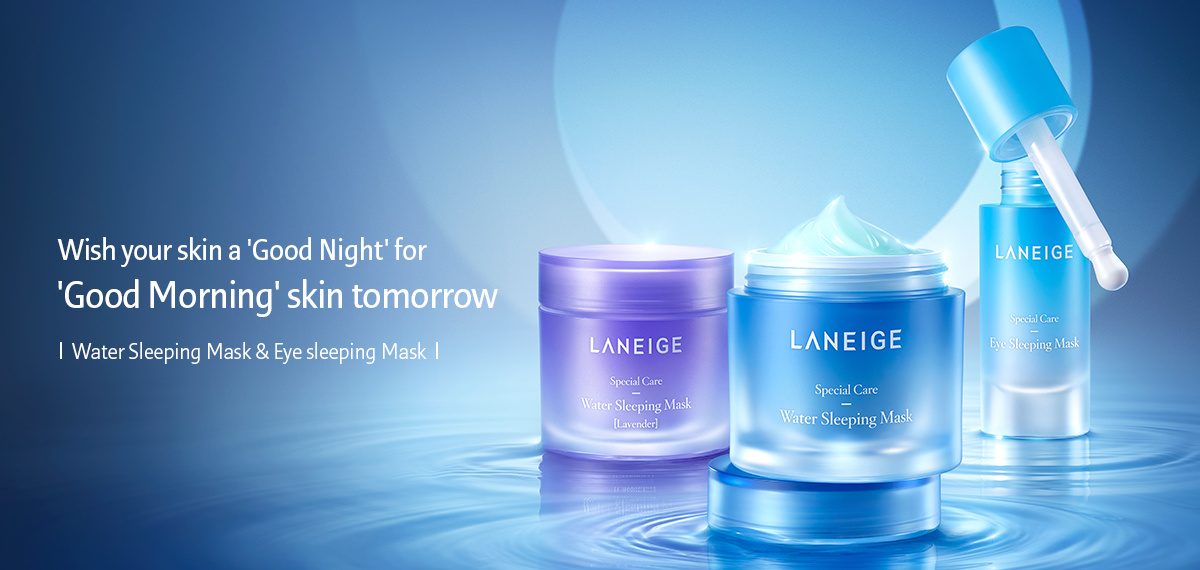 Sleeping Care Good Night Kit (3 Items)
TRAVEL SIZE!!!! 
Eye Sleeping Mask 5ml + Water Sleeping Mask (Lavender) 15ml + 
Lip Sleeping Mask 3g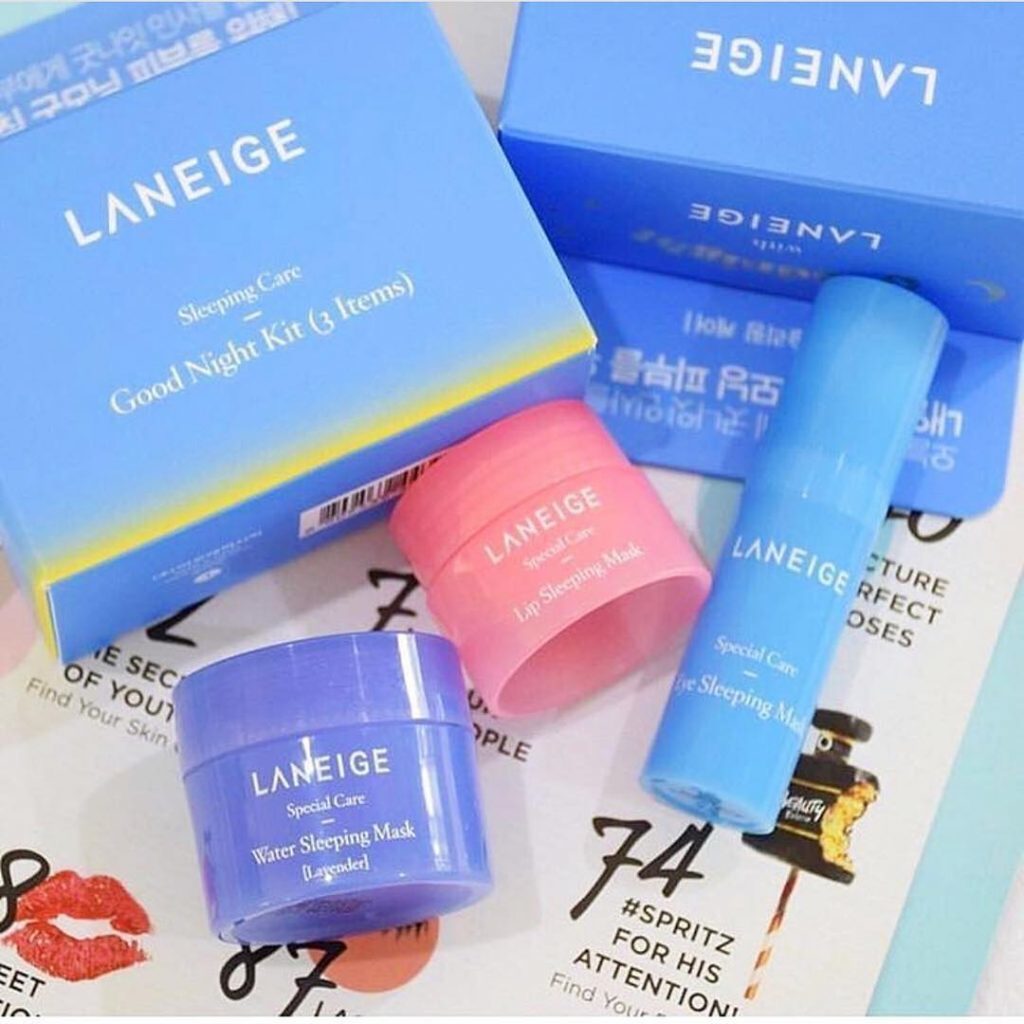 EYE SLEEPING MASK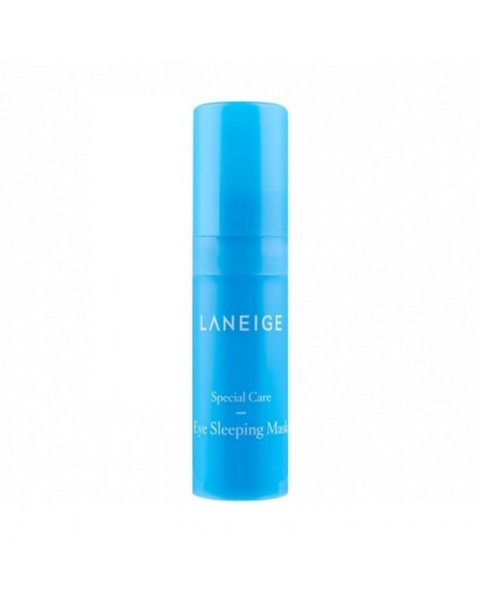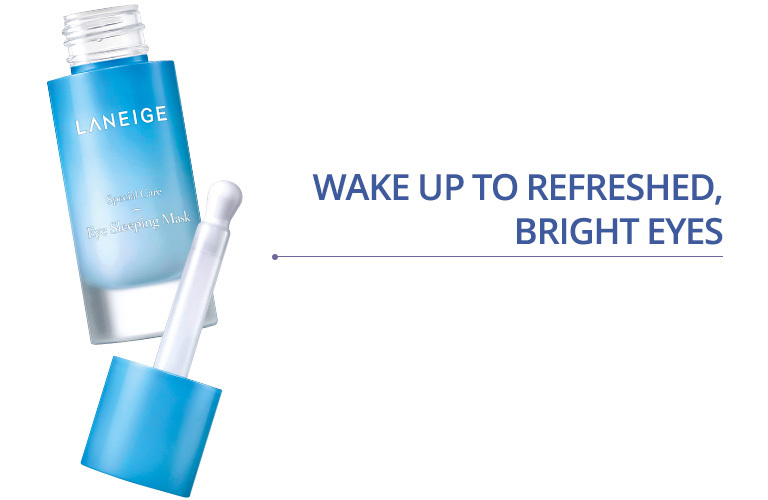 Smart eye sleeping mask takes care of puffy eyes
Laneige Eye Sleeping Mask
The eye sleeping mask moisturizes, revitalizes, and brightens skin a
round the eyes by taking care of puffy eyes with the ceramic ball massage.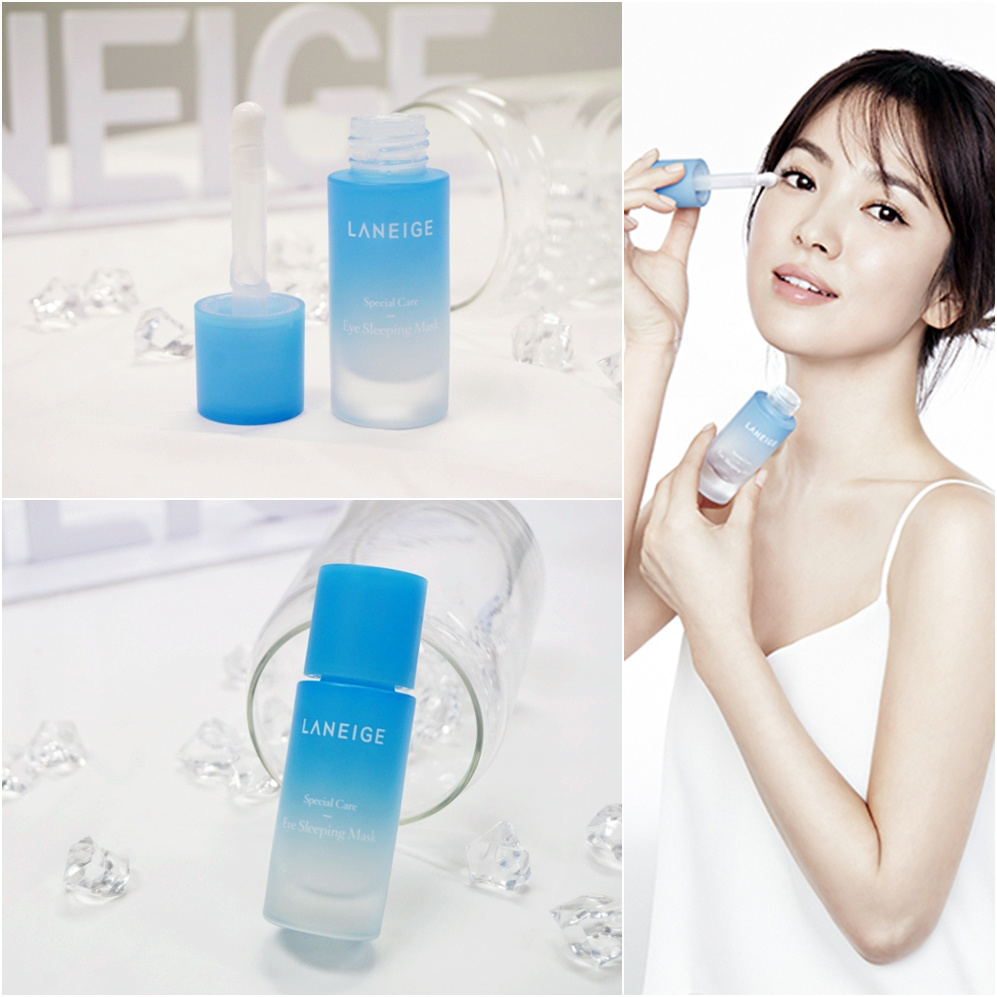 Water Sleeping Mask (Lavender)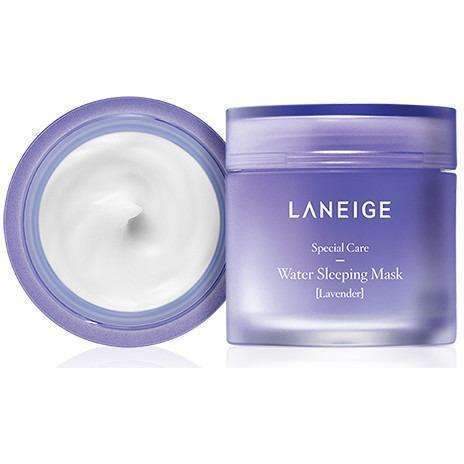 Skin purification during sleep – Moisture sleeping care 
Best Sleeping Beauty item for morning skin!
Moisturize and revitalize skin as if having had a good night's sleep with special intensive care during sleep.
Experience happy morning skin!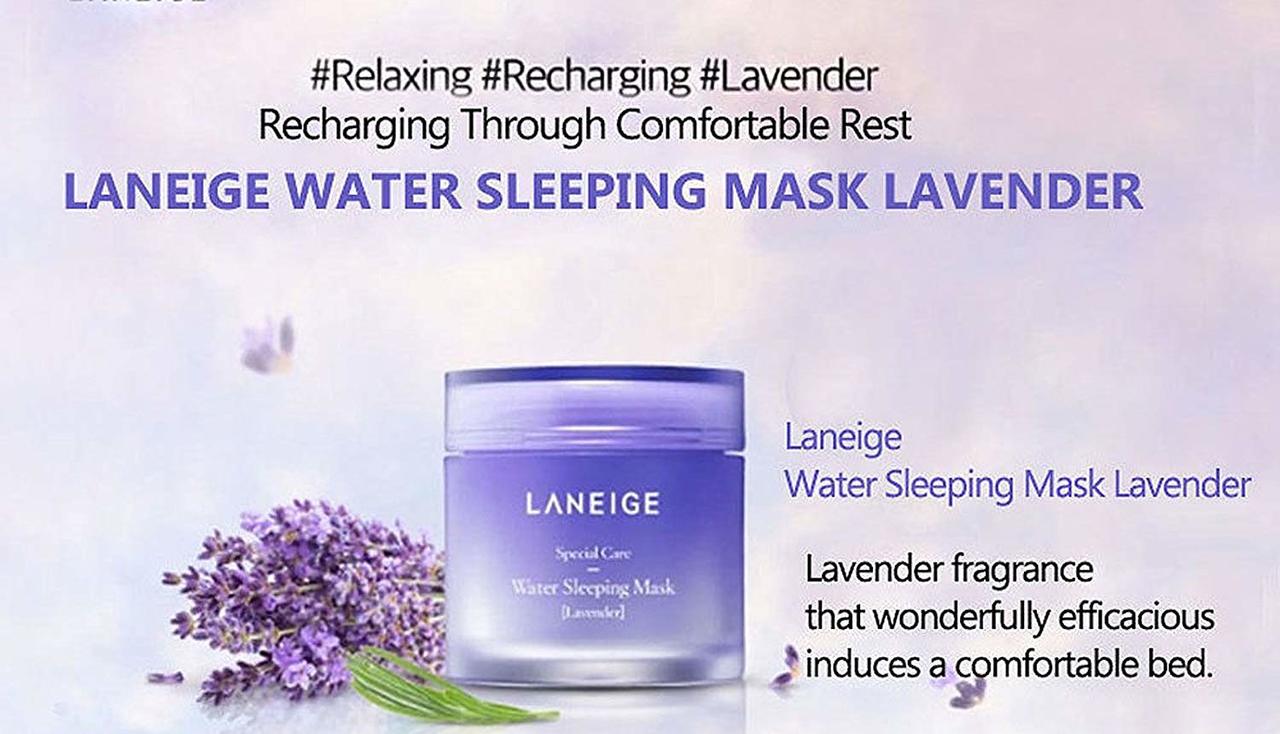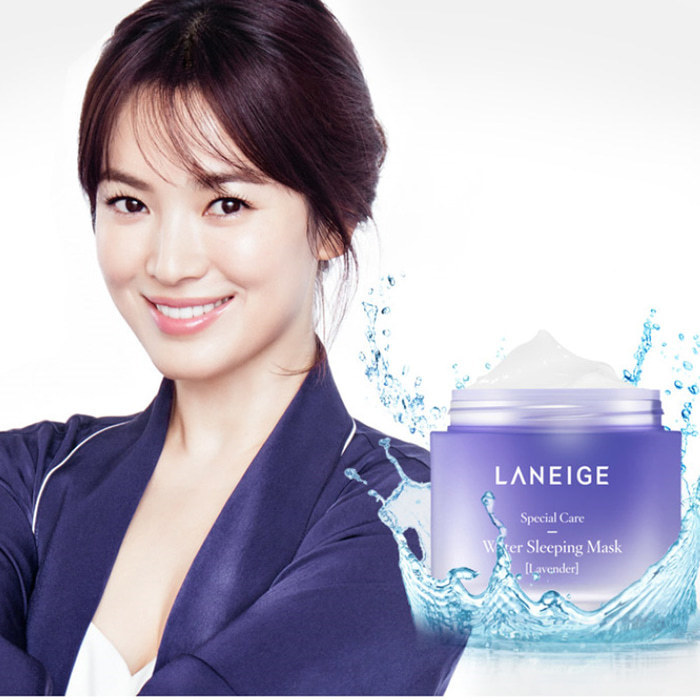 Lip Sleeping Mask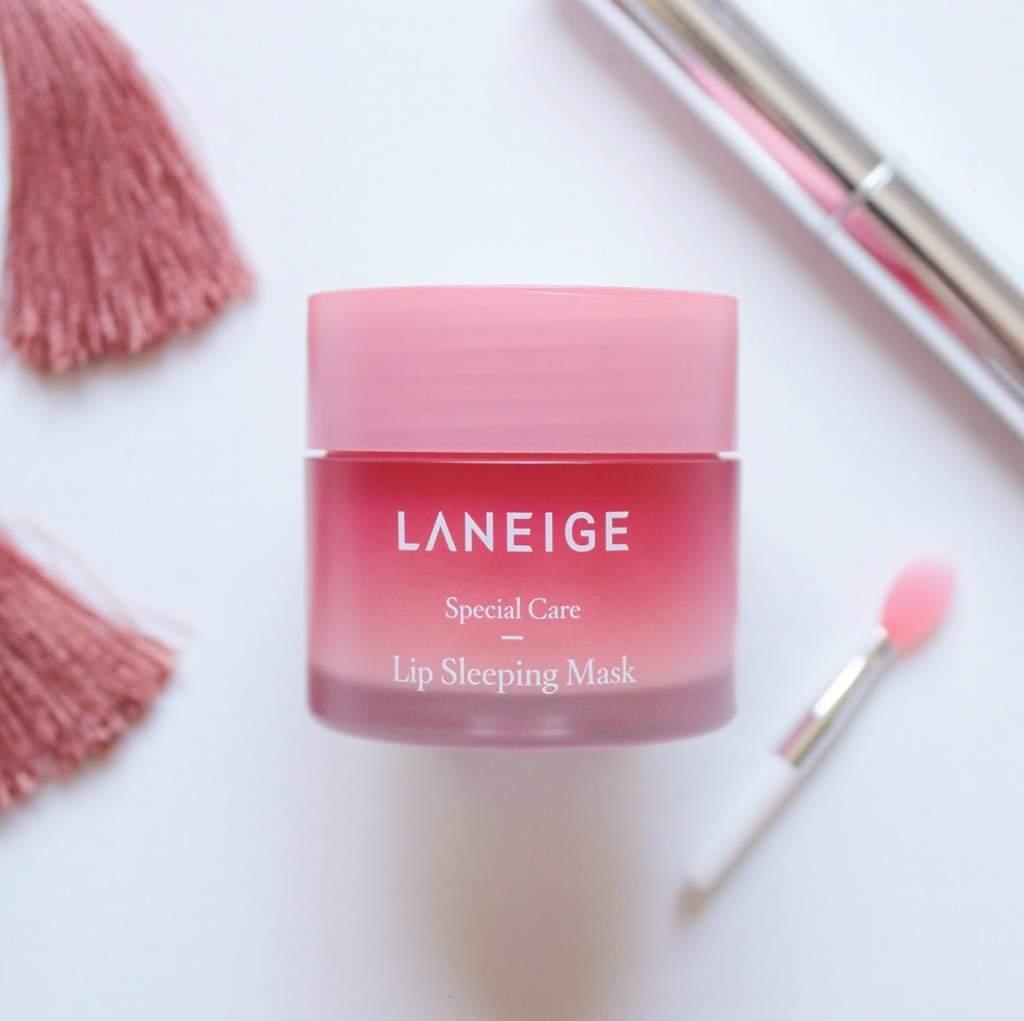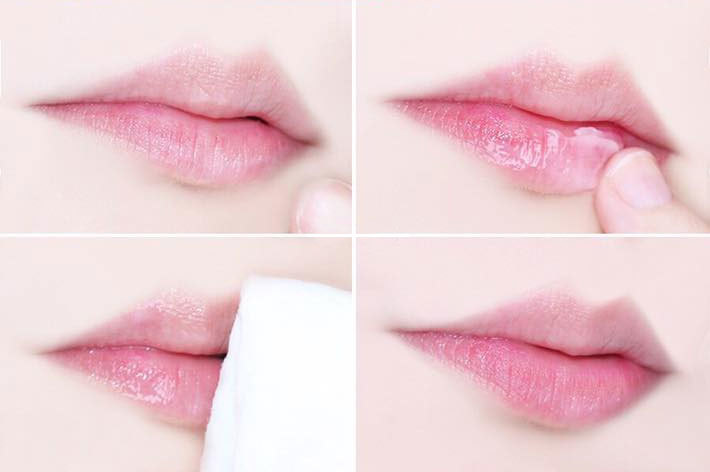 Soft, fragrant, smooth, elastic lip care.
The New Lip Sleeping Mask gently melts dead skin cells making lips 
feel smooth and elastic the next morning.
Experience smooth firming lip night care with the new lip sleeping pack.