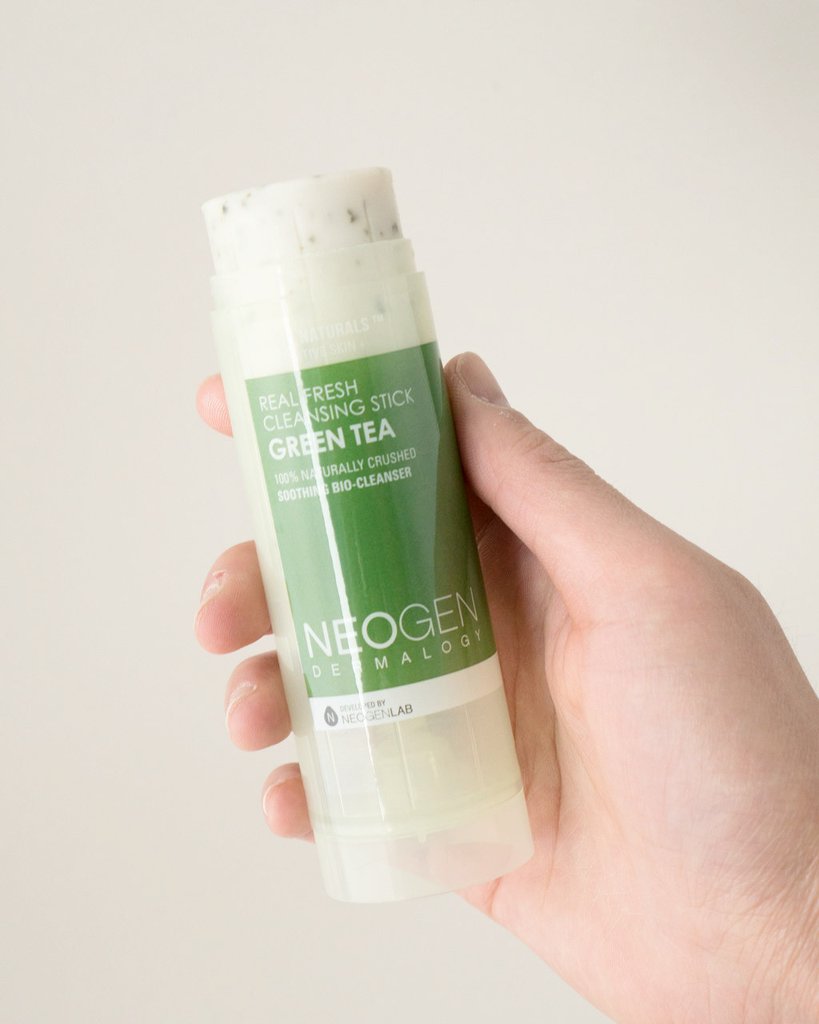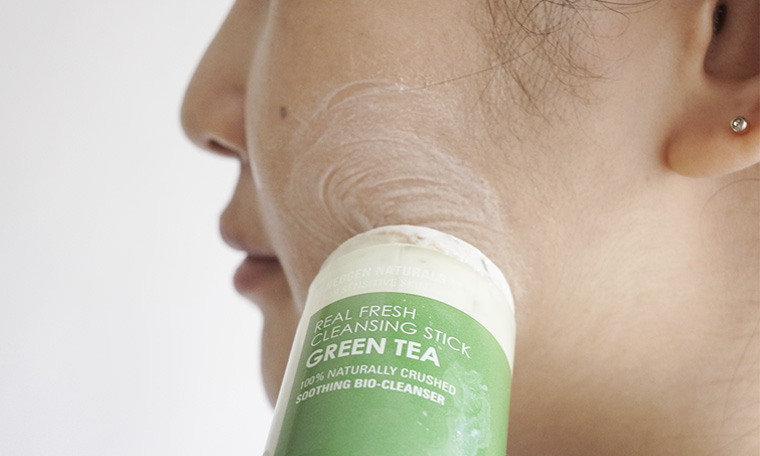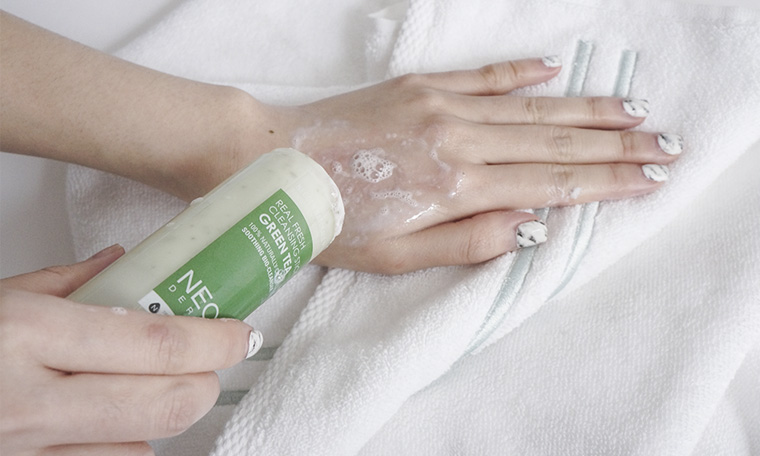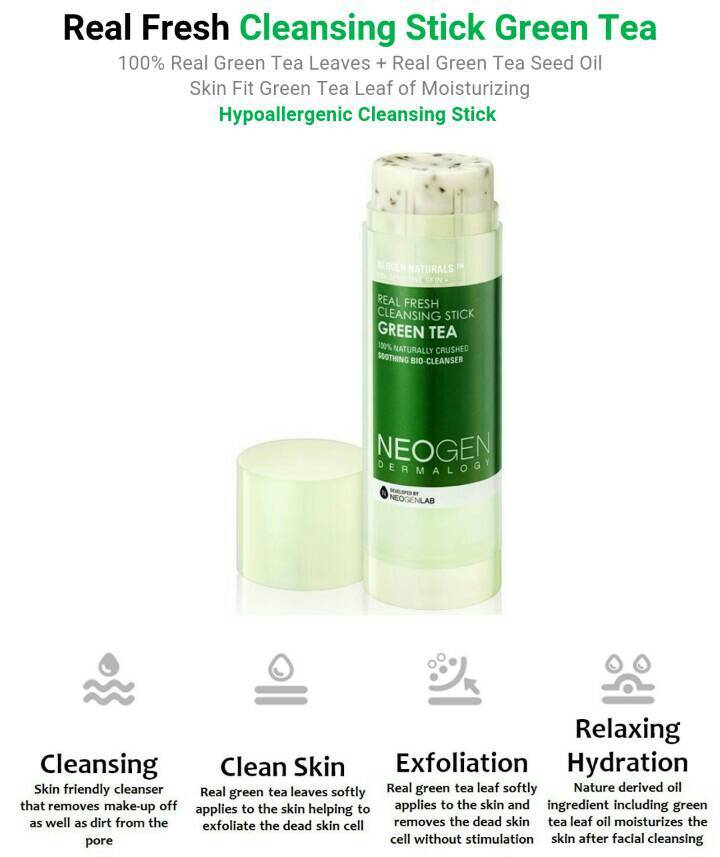 Winner of the 2017 Teen Vogue Acne Awards and deemed "one of the coolest creations to come out of Korea," the Real Fresh Green Tea Cleansing Stick is a travel-friendly, all-in-one cleanser, created by Soko Glam co-founder Charlotte Cho.
Formulated with 13 natural oils to breakdown makeup, natural green tea leaves to exfoliate and a low pH to gently cleanse your skin, this cleanser will lead the way to brighter, clearer skin.
Tip: This collaboration product with Charlotte Cho is sold exclusively at Soko Glam. You'll know it is authentic if you see the Charlotte Cho signature on the box.
How To: – Twist up the cleanser by turning the bottom of the tube to reveal enough product. – Swipe over damp skin and then massage with your hands to lather. – Rinse with lukewarm to cool water.