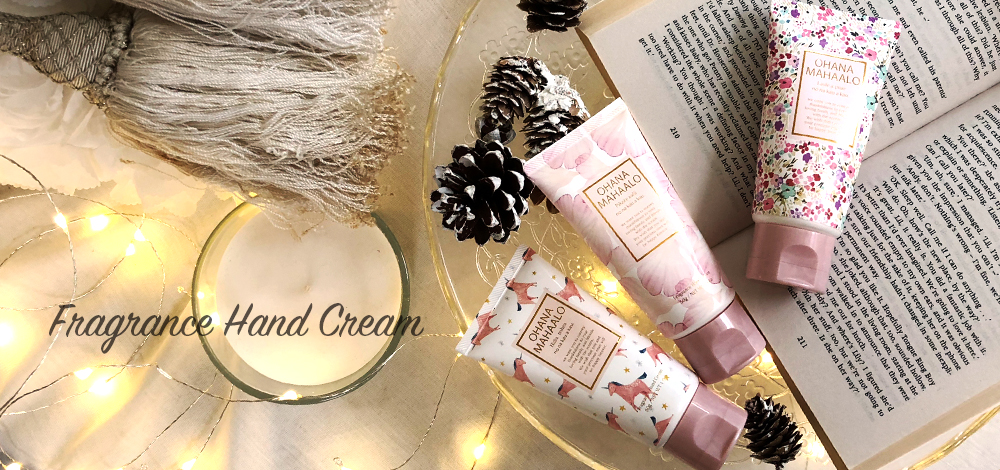 OHANA MAHAALO Fragrance Handcream〈Halia nohea〉 50g *Unicorn*
This is a hand cream that gentle on the hand skin with paraben free.It will lead to a soft and moist your hand skin and a gentle scent wraps your hand. Perfect as Gifts for family, gifts for friends, or gifts for yourself.
BLEND:Floral,Fruity blend,Amber
Halia means 「Memories」, Nohea means「Cute」. It stirs a girl's mind just like a fantastic and cute fairly tale full of joy. Keeping its feminine impression as is, floral, fruity and amber fragrances mix and spread.